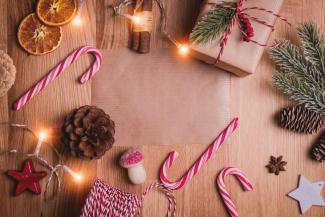 12 Days of FFG Holiday Cheer- 3rd Day
3 Tips For Maintaining Health and Wellness During the Holiday Season.
We here at FFG are truly committed to living healthy lifestyles.  Exercise and eating well are the keys to health and longevity.  Between the parties, the shopping, and the Christmas cards, the holidays can present a challenge.  So, we have put together 3 tips to help meet this challenge:
Add some walking.  When out shopping, park as far away from the mall entrance as possible- this will give you a few added steps!
Be mindful of moderation.  Enjoy the holiday parties and don't deprive yourself of the goodies-  just take smaller portions!
Stay committed to your gym routine.  Even if you have to cut it short- still get there!