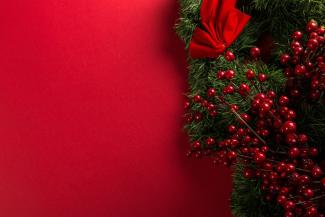 12 Days of FFG Holiday Cheer- 9th Day
1. DIY Wreath: Wreaths are a staple of Christmas décor, and there are so many different types that you can make. Delightfully Noted makes a beautiful Christmas Ornament Wreath with a Wire Hanger. Mama in the Deep finds all of her materials at the Dollar Store to make a unique Snowflake Wreath, and Design Improvised uses Christmas Bows to make her colorful Bow Wreath.
2. Ornament Anything: Any easy way to decorate is to use what you already have. You can make anything festive by using ornaments. If you have a decorative bowl, vase, jar, or even a lantern, all you have to do is fill them with some ornaments and you'll get some holiday cheer.
3. Snowman Wreath: If you're tired of just using one tried and true wreath, consider using two or three wreaths to create the cutest snowman you can hang on your door. Sweet Little Bluebird created a versatile snowman wreath that can last you throughout all of winter, while Crafty Morning shows you how to make a sophisticated and personalized snowman.
4. Graduation Tassel Ornament: There are many different types of ornaments you can make yourself, but only some commemorate a special moment in your life. This Graduation Tassel Ornament by Ornament Shop is a great way to display an achievement like graduating high school and/or college, all while finding something to do with that graduation tassel after the fact.
5. Mason Jar Centerpiece: A mason jar centerpiece is a versatile and fashionable way to decorate year-round. Whether your mason jars are clear or painted (It All Started With Paint has a great tutorial on how to paint and distress your mason jars), you can fill them with anything that matches the season or your home décor. For Winter, you can put in a bouquet of holly, juniper and snowy pinecones, and when Spring comes along, you can swap that out with a bouquet of hydrangeas.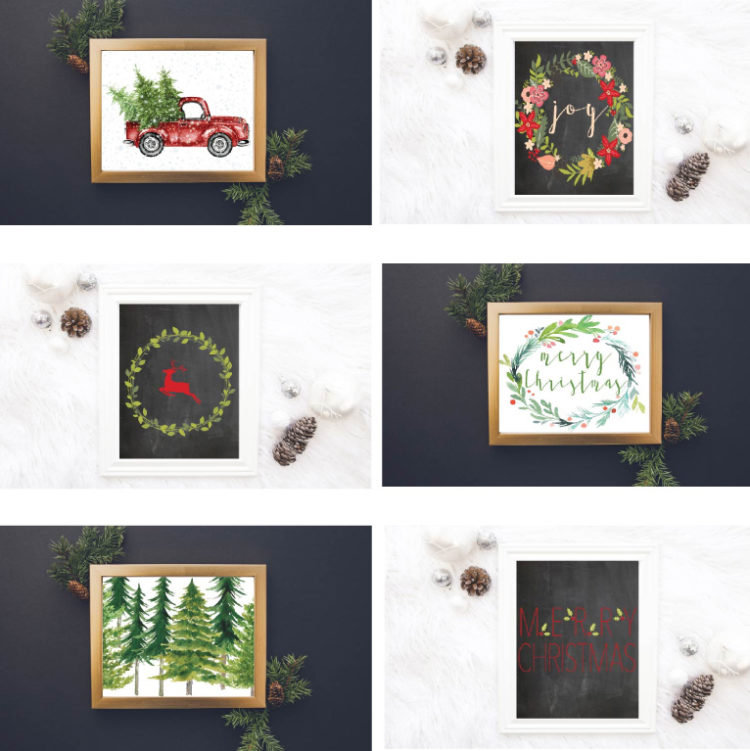 6. Free Christmas Printables: Look for free or cheap Christmas Printables online, and all you have to do is print them out and buy a frame. Designer Trapped in a Lawyer's Body offers six Christmas Printables if you sign up for her free email newsletter.
7. Giant Craft Stick Snowflakes: Crafty Nest thought of a fun, easy and cheap—especially if you have young kids who love popsicles—way to decorate for the holiday season. She even notes that other than snowflakes, you can make stars, wreaths and little Christmas trees.
8. Wooden Snowman Family: Lovely Little Snippets created the perfect rustic holiday decoration with these wooden snowmen. This DIY project is definitely ideal if you already have some wood lying around. 
9. Front Door Christmas Present: Instead of hanging a wreath on your front door, opt for something different by wrapping your door like it's a present. Naptime Decorator just used fabric, a bow, scissors and duct tape to wrap her door, while others will wrap their door with festive wrapping paper.