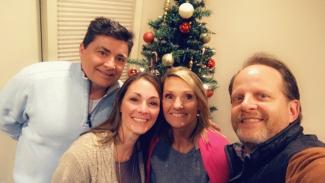 The Most Wonderful Time of the Year!
It's the Most Wonderful Time of Year at FFG Headquarters!  With all the hustle and bustle around this time of year, we wanted to take time to enjoy each other and have a few jolly laughs.  This year our team enjoyed some cheer and gift giving.  Tommy (AKA Santa) never lets us down with the best gift under the tree…a nose and ear hair trimmer!  As we were all thankful for this wonderful gift, he told us it would help with client meetings!  Next time you are in the office, let us know what you think. 
We hope you all enjoyed some cheer too and wish you and your families a happy, healthy & prosperous New Year!